Doris H. Ellena Zaloudek
WASP 43-W-7
Doris passed away on Sunday, June 24, 2007 near her home in Enid, Oklahoma. She had been hospitilized after a massive heart attack over a week ago.
Doris was inducted into the Oklahoma Aviaion Hall of Fame in 2002.
________________________
The following reprinted from the Enid News, 6/26/07
DORIS HELEN ELLENA ZALOUDEK

Mass of Christian Burial for Doris Helen Ellena Zaloudek, 83, will be 10 a.m. Wednesday at St. Gregory the Great Catholic Church. The Rev. Larry Kowalski will officiate. Burial will be in Calvary Cemetery. Arrange-ments are by Hennin-ger-Allen Funeral Home.

She was born Aug. 1, 1921, in Burrel, Calif., to Jack and Rose Marie Brunette Ellena and died Sunday, June 24, 2007, at St. Mary's Regional Medical Center.

She graduated from high school in Fresno, Calif., and earned a bachelor's degree in education from Fresno State University. While there, she earned her pilot's license. During World War II she served in Women's Air Service Pilots (sic) (WASP). She was inducted into Oklahoma Aviation Hall of Fame.

She married Kenneth Zaloudek July 31, 1944, in Taft, Calif. They made their home in Enid where they co-owned and operated West Side Feed Store and Zaloudek Implement Co. for more than 50 years. She was involved with Altar Society and Women's Study Club at St. Gregory the Great Catholic Church where she was a charter member.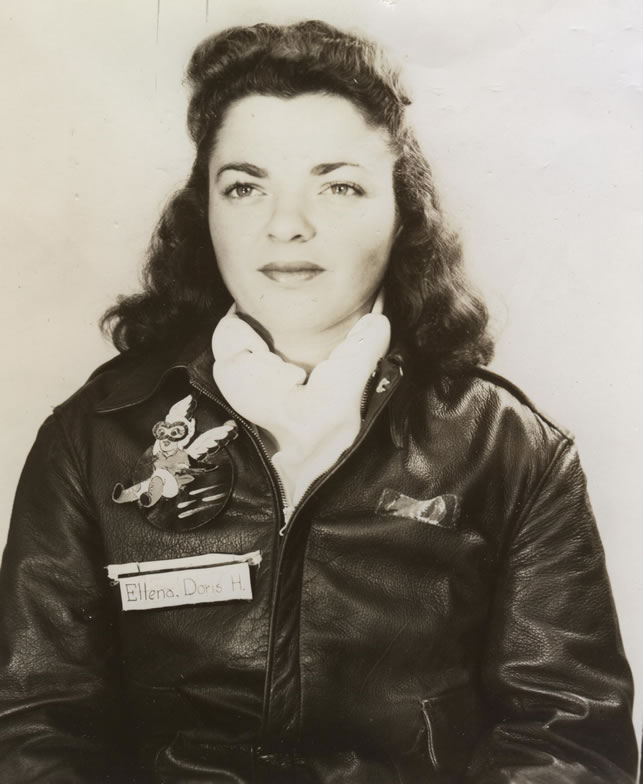 Surviving are her husband, Kenneth Sr., of the home; one daughter, Tina McCann of Austin, Texas; two sons, Kenneth Zaloudek Jr. of Evanston, Wyo., and Joe Zaloudek of Tulsa; one sister, Melba Loftis of Hanford, Calif.; four grandsons; and four great-grandchildren.

She was preceded in death by one sister and one brother.

Memorials may be made through the funeral home to the church.

Condolences may be made online at
http:// www.enidwe care.com.