Yvonne Ashcraft Wood was born in Fessenden, North Dakota on May 28, 1920. Her father was with the first US Naval Aviation Flight Unit to go into France. His job as a "Machinist mate" peaked her interest in flying, as she grew up listening to his flying stories.

Just before her seventh birthday, Lindbergh made his flight across the Atlantic and became her hero. As Yvonne later wrote in Betty Turner's book "Out of the Blue and Into History,"
"It never once occurred to me that flying would be out of my reach just because I was a girl! I always believed I could do anything I wanted to... I enjoyed challenges and male-dominated activities, and being raised in the west also had a bearing on my character and development."
Yvonne entered CPT (Civilian Pilot Training) and received her private pilot's license in October of 1941, after which she earned her ground school instructor's ratings and taught ground school to finance more flying training.
Yvonne was accepted into class 43-7 and reported for training at Avenger Field in Sweetwater, Texas. After successfully completing her training, she graduated, earned her silver wings, and was sent on her first assignment: Weather Wing Headquarters, Ashville, North Carolina.
During her time as a WASP, Yvonne was stationed with the 3rd Weather Region at Kelly Field, San Antonio, Moore Army Air Base in Mission Texas and San Marcos AAB in Texas.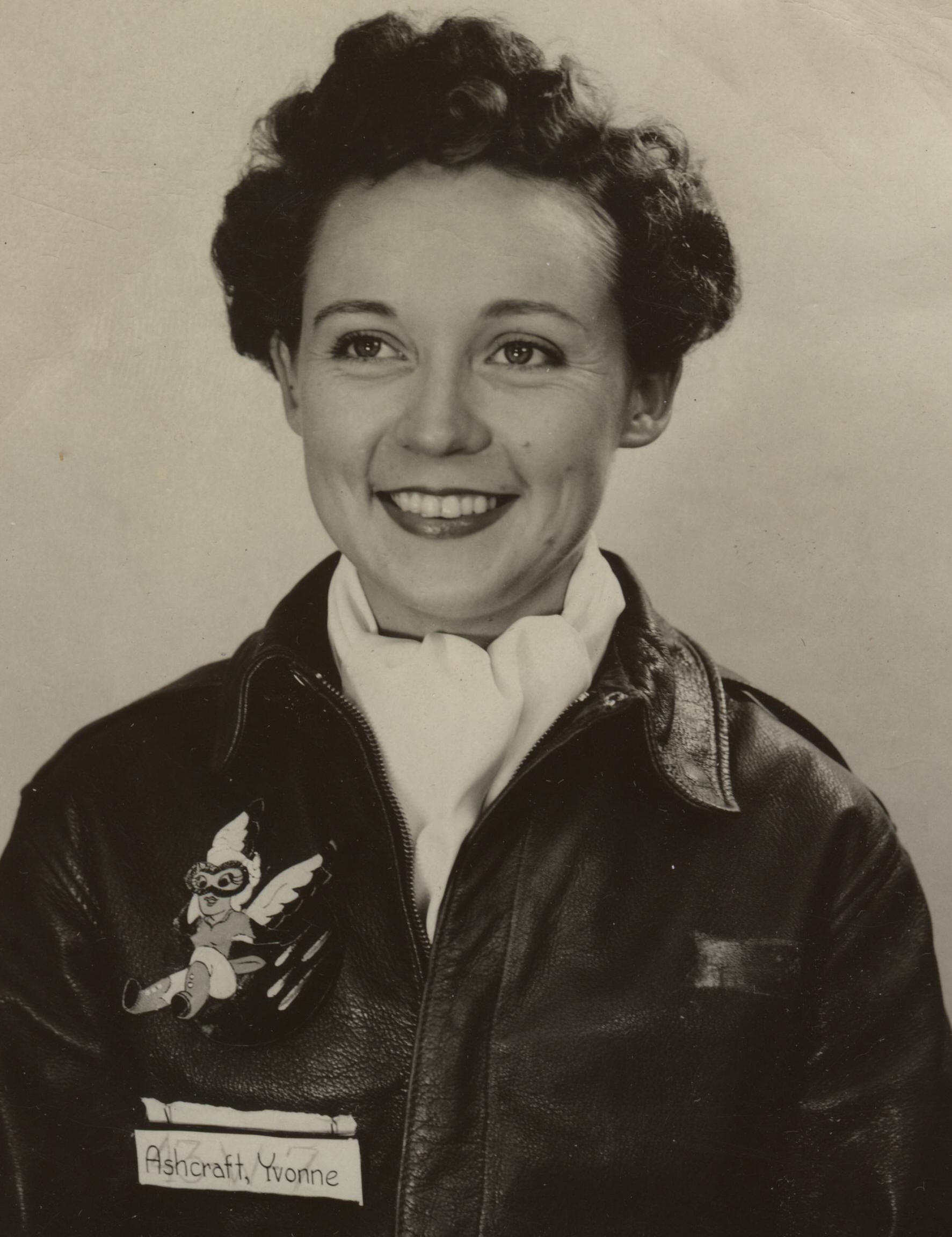 Her assignments included engineering test pilot, utility pilot and tow target pilot, flying UC-78, AT-7, AT-6 and BT-13. She was also one of a group of WASP who successfully completed officer's training in Orlando, Florida and advanced instrument school in Sweetwater.
After the WASP were deactivated, she returned to Montana, working as a ferry pilot, instructor, charter pilot and a barnstormer!
In 1947, she fell in love with blind date Art Wood (an engineer and Pearl Harbor survivor) and they married that same year. They moved to Denver in 1948, where they raised their family: daughter Jacqueline (named for Jacqueline Cochran) and son Rex (who passed away in 1998 at age 42.)