He was born on Oct. 26, 1909, in Milan County. He married Jessie Lucille Ford in August 1934 in Rockdale. Mr. Summers was a member of the Church of Christ and a member of the Sweetwater Masonic Lodge #571 and AARP. He received the Golden Trowel Award from the Masonic Lodge, where he was a member for 50 years. Mr. Summers was the Sweetwater Fire Chief for several years. He had lived in Sweetwater since 1943 and served in the U.S. Army Air Corps.
Survivors include one son, Larry Summers of Sheridan, Wyoming; one daughter, Betty Gooch and her husband, Phillip, of Grant Pass, Oregon; one brother, James Summers and his wife, Tommie, of Rockdale; one sister, Louise Story of Virginia; special friend, Les Wootan and his wife, Mary, of Sweetwater; five grandchildren and seven great-grandchildren.
He was preceded in death by his wife, Jessie Summers, on May 20, 2004; and a daughter-in-law, Sharon Summers, on Dec. 19, 2006.
Funeral services for Robert Lee "Bob" Summers, 97, of Sweetwater will be held at 10 a.m. Saturday, Jan. 20, 2007, in the McCoy Chapel of Memories with Joe Bagby officiating.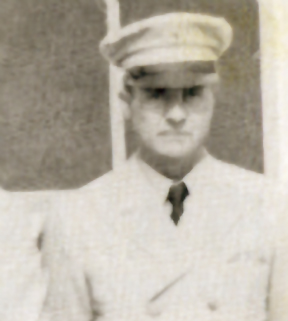 Burial will be held at 2 p.m. Monday, Jan. 22, 2007, in the Sandy Creek Cemetery in Rockdale. Mr. Summers died Tuesday, Jan. 16, 2007 in Roscoe.