Caroline Elizabeth Shunn
44-W-5
Born March 25, 1921
Passed Away October 21, 2003
Baptized July 17, 1954

Betty was born in Los Angeles, California where she graduated from Hollywood High School. She married Willis ( Bill ) Eugene Shunn, June 5,1941. During WWII Betty was a Women's Airforce Service Pilot ( W.A.S.P. ) where she flew several different models of military aircraft. After the war in 1946, she was a Link instructor for B 29 flight crews.


She loved to fly; she and her husband Bill both continued to fly there own private planes for years. In 1948, Betty and Bill started their family in North Hollywood, CA and had three boys, Michael, Jerry and Christopher. In 1955, they moved to Santa Rosa, CA. where they purchased a chicken ranch, enjoying the adventures of ranch life and raising their children. In 1965, Bill and Betty suffered the loss of their 12 year old son Jerry. Although this terrible tragedy was a shock, Betty continued to hold fast to Jehovah and the love of the friends. When they retired, they built a home on the lake in Clearlake, CA. In 1986, they again made a change and traveled the West Coast of the U.S. for several years, finally settling in Alturas, CA. After Bill's death in 1991, Betty moved to Rio Linda, CA. to be near family. As Betty's health worsened she went to live in Golden Valley, ND with her son Michael, and finally with Chris in Sylmar, CA.

Betty learned to serve Jehovah soon after the war and was faithful in her dedication to him, until her death. As a family they attended the International Convention of Jehovah's Witnesses at Yankee Stadium NY in 1958. Each year she faithfully attended the Memorial of Christ's death, and even in poor health she never missed one. Betty had the privilege of teaching the truths about Jehovah and his promises to her husband, her children and many others that are faithful servants of Jehovah, even to this day. Betty held tightly to the hope of the resurrection, promised by Jehovah. This hope kept her comforted and focused on the promise that once again she would see loved ones like, her mother, her sister Thelma, her son Jerry and her husband Bill. She would want all to be comforted by that same hope for her.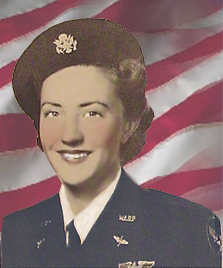 Memorial November 1, 2003
Kingdom Hall of Jehovah's Witnesses
13262 Bradley Street
Sylmar California
Internment
Santa Rosa Memorial Park
Santa Rosa CA
Guests are invited to join the family at the Shunn's House after the services.
Acknowledgment
In lieu of flowers a donation to the World Wide Work of Jehovah's Witness would be sincerely appreciated by the family.
"He will actually swallow up death forever, and the Sovereign Lord Jehovah will certainly wipe the tears from all faces. And the reproach of his people he will take away from all the earth, for Jehovah himself has spoken it." Isaiah 25:8
Thank you all for joining us today in remembering Betty Shunn.
Betty is survived by her eldest son Michael, his wife Barbara, and their children, Matthew, David, Amber and Jonathan. Her youngest son, Christopher, and his wife Edwina. Two great grandchildren, Ian and Asher, the children of Matthew and his wife Rita.