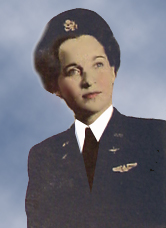 Francie Meisner Park of Mesa, Arizona
July 25, 1919 - February 10, 2002
Francie Meisner Park of Mesa AZ. born July 25, 1919; passed away Feb. 10, 2002. She was born in Piper KS to Fred and Callie (Shirtcliff) Meisner. After graduating from Spring Hills, KS High School in 1937, she joined KCKN Radio and retired from Jackson County MO Personnel in 1992. She was a Link instrument instructor and one of 1074 Women Airforce Service Pilots (WASPS) from WWII. They were the first women US Military Army Air Corps pilots, Sept 1942 - Dec. 20, 1944.
They flew all planes in the inventory, 60 million miles at 134 bases. She was CAA 202746 CIFI (Certified Instrument Flight Instructor), 1945-1947 and 1970-1975 in both Kansas Cities KS and MO, Marshall MO and Stephens College, Columbia MO. She married pilot John Russell Park in 1947. She is included in 3 books: Martin Bowman's "Handbook of U.S. Air Forces 1939-1945" and "Stearman"; and Marjorie H. Roberts' "Wingtip to Wingtip" for Junior High School readers. She was a member of historical societies: American Aviation, Stearman, Jackson County and Westport MO;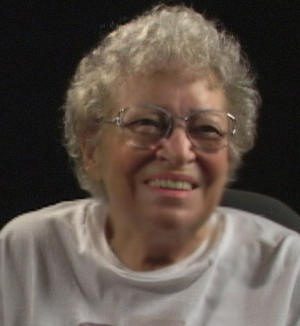 Creation Science, MO and Origins Science, AZ; Mesa Geneology; Civil War Roundtables of Western MO and Scottsdale AZ; Women Military Aviators; and American Legion Post 26, Mesa AZ.
She is survived by daughter, Jonnie Gaye Park Bernard of Mesa; son, James Stephen Park of Mesa; brother, Lawrence Meisner of Kansas City KS; 5 granddaughters and 6 great grandchildren of Mesa AZ. Services to be held at Mesa Baptist Church, 2425 S. Alma School Rd., Mesa AZ 85210 on Friday, February 15th at 3:00pm. She is participating in the Willed Body Program, UofA College of Medicine. After study, Interment with Honor Guard will be at the National Memorial Cemetery of AZ, 23028 N. Cave Creek, Phoenix. Contributions: Mesa Baptist Church; W.A.S.P. Endowments, Texas Women's U., Denton TX 76204-3528; and Wings Across America at Baylor U., Waco TX 76798. See WASP homepage contents; click underlined text http://www.wingsacrossamerica.org/wasp
(Reprinted from the Arizona Republic)