FAITH RICHARDS,
WASP, CLASS 43-W-4
More and more often, we bring you sad news. Today we share news of the passing of another WASP...a pioneer...one-of-a-kind...who has left behind such a wonderful legacy. Our thoughts and our prayers are with the family of Faith "Bucky" Richards, an incredible woman -- one of those special ladies who loved to fly.
Faith was one of the first WASP to agree to be interviewed by Wings Across America. Unfortunatly, funding has kept us close to Texas...and we were not able to interview Faith. However, she has been online with WASP on the WEB from the very beginning, volunteering to answer questions thru emails from all over the world. We are grateful for the time she shared with our visitors, answering questions, offering inspiration, and touching many, many lives. As WASP Elizabeth McKeethan Magid wrote in 1943, "She is only flying higher...higher than she's ever flown."
Below is reprinted from the Albuquerque Journal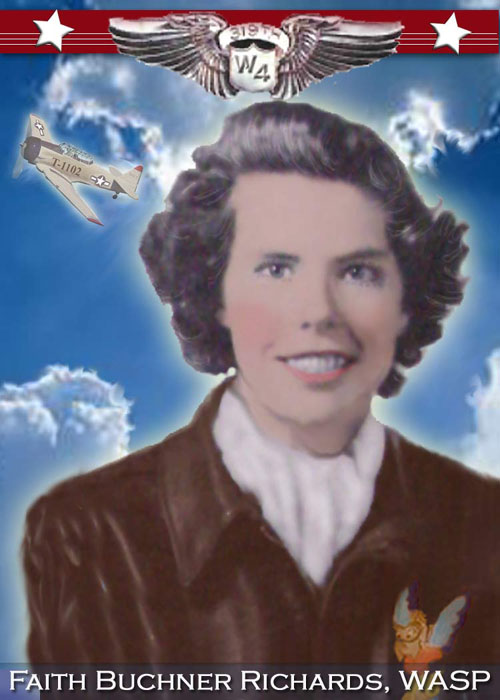 Faith Richards, 81, a resident of Albuquerque, died Friday, September 20, 2002.

She is survived by her daughter, Nancy Hoing of Albuquerque; and grandchildren, great-grandchildren and cousins.
In 1943, Faith joined the Women Airforce Service Pilots (WASP) in Sweetwater, TX. Although her assignment was ferrying aircraft from Wilmington, DE, she was soon test hopping aircraft and shuttling personnel. In December of that year, she was transferred to Greenwood, MS, where she spent the next 22 months. One of only two women on the base, she soon became "Bucky". During her WASP career, she flew 16 different aircraft, including the BT-13, AT-6, B-26 and B-24. In the early 1970s, Faith became the 74th woman in the free world to receive a helicopter rating. But her time in the sky was not over. (click image to see photo)
In 1995, at the age of 74, Bucky did it again. Needing help to get in, and out of the aircraft, she was checked out in a glider. The love of flying kept her near aircraft throughout her career. After deactivation, Faith worked with United Airlines in Chicago and Braniff Airways in Dallas. The owner of a travel agency in Albuquerque, she hit the skies again, this time in a balloon. She finally retired from American Airlines in 1986. Faith was a member of the Governor's Advisory Board for Women Veterans for the State of New Jersey.
A past President of the WASP, she served on the Board as Education Chairman. A former board member of the Women Military Aviators (WMA), she was a member of the local 99 chapter and is Number 74 in the Whirlygirls. In 1999, she was inducted into the Aviation International Forest of Friendship. She can be found in many exhibits throughout the United States, including the Smithsonian Air and Space Museum and Women's Memorial in Washington, DC. In 1998 and 2000, Faith was featured in museum exhibits in Frankfurt, Germany and the exhibit in 2000 was dedicated to her. This year, 2002, a film/production company in Germany dedicated, and named, their blimp 'Bucky'. She will always fly.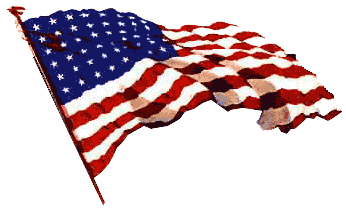 Of special note is what Faith gave of herself. As a volunteer at the Veteran's Hospital, she counseled female veterans. A noted speaker, Faith gave speeches and participated in aviation related seminars across the country. She dedicated herself to children. Often asked to give presentations at schools, she emphasized the importance of following a dream and told her story. Her dream was to fly. Memorial services will be held Sunday, September 29, 2002, at 4:00 p.m., at St. Michael and All Angels Episcopal Church, 601 Montano Road NW, with Father Brian Taylor officiating. Cremation has taken place and enichement of remains will take place in the columbarium at St. Michael and All Angels Episcopal Church.
In lieu of flowers, memorial contributions may be made to Vista Sandias Hospice. French Mortuary, 7121 Wyoming Blvd. NE.