Holaday 10/03/2004


Ann Russ Holaday, age 85, of San Antonio, TX, joined her beloved husband, Chili, on Friday, October 1, 2004. She was born December 15, 1918 in Shreveport, LA and raised in Albany, TX. Ann was the daughter of the late A. Murray Russ and Lillian Potts Russ. She married Charles 'Chili' Austin Holaday on February 23, 1938, and has lived in San Antonio ever since. She joined the Women's Air Force Service Pilots (WASP) in 1943 and ferried and tested military aircraft for 2 years while her husband served as a naval aviator. She was a member of the Battle of Flowers Association, San Antonio Art League, San Antonio Museum Association, Conservation Society, San Antonio Country Club, McNay Art Museum, Perennial Garden Club, Bel Meade Garden Club, Southwest Craft Center, Pi Beta Phi Sorority, and was recently inducted into Daedalians, America's premier fraternal organization of military pilots. Ann will be inducted posthumously into the Texas Aviation Hall of Fame on November 13, 2004 with her fellow W.A.S.P.s from Texas. She is survived by her daughters, Betsy Lambert and husband, Russ, of Mooresville, NC, and Barbara Dixon and husband, Mark, of Black Forest, CO; her grandchildren, Lindsey Lambert Rivers and husband, Trey, of Raleigh, NC; Katherine Lambert Nesbitt and husband, Matt, of San Francisco, CA; Lauren Holaday Dixon and Ryan Austin Dixon of Black Forest, CO; her sister, Elizabeth Eversberg of San Antonio; her nephews, M. Rob Eversberg, Jr. and wife, Helen, of San Antonio; and Jon Russ Eversberg of Houston, TX; and Rob's children, Leslie, Ashley, Robert and Elizabeth.

MEMORIAL SERVICE FRIDAY OCTOBER 22, 2004 2:00 P.M. ST. DAVID'S EPISICOPAL CHURCH 1300 WILTSHIRE Rev. James Murguia officiating. In lieu of flowers, memorial contributions can be made to the Humane Society or to a charity of choice. The family invites you to leave a message or memory at www.porterloring.com by selecting Visitation and Service. Select "Sign Guestbook" at the bottom of the individual Memorial. Arrangements with Porter Loring Mortuary.
---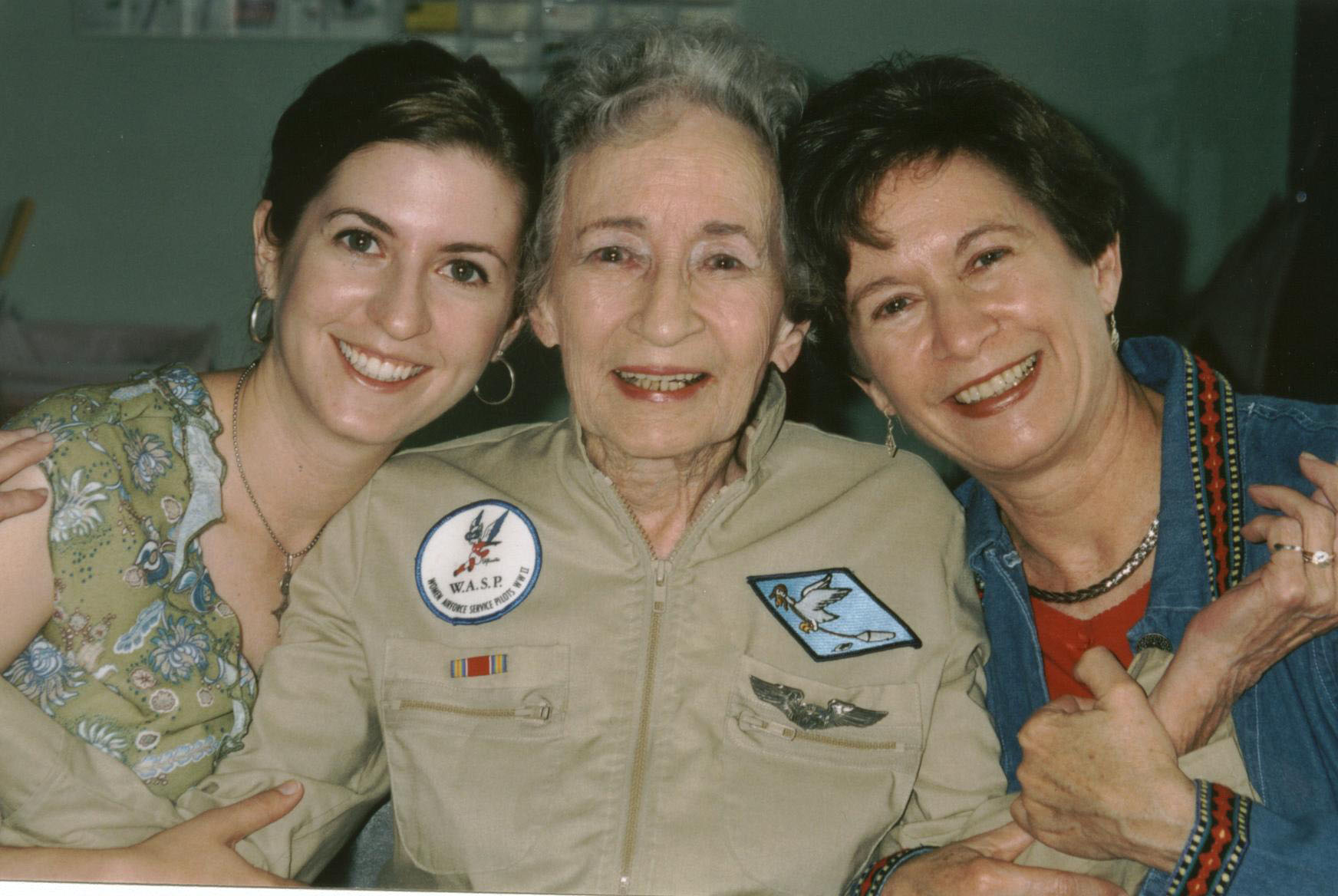 3 generations...and one proud WASP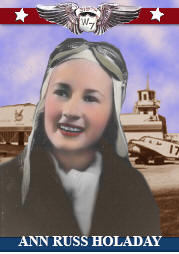 ---
From the Wings Across America interview with Ann, her message to the next generation: "
"Life is a challenge!
Live it! Donít let turbulence slow you down or keep you from your goals."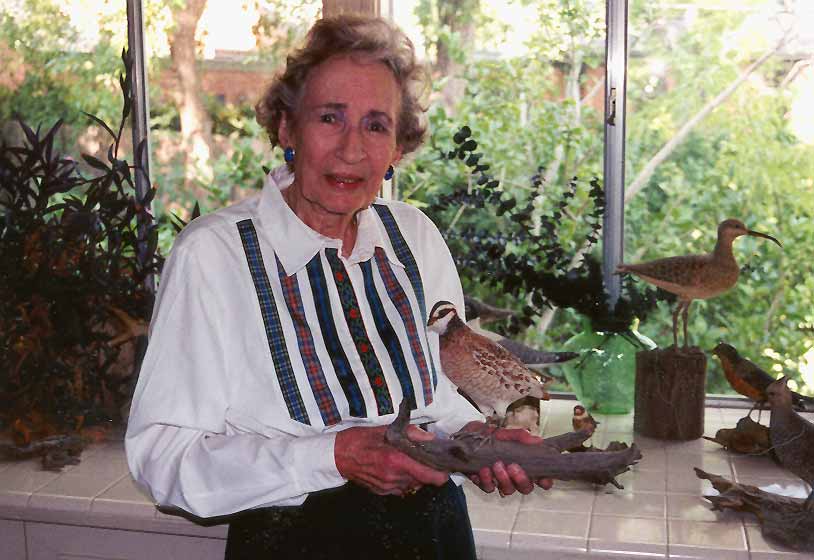 Ann was an incredibly gifted artist, carving beautiful birds and fish. She is holding one of her life-like creations.
---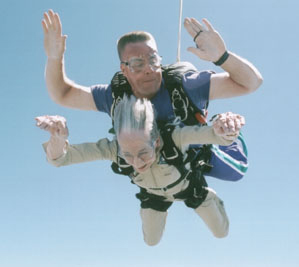 Ann jumps out of a perfectly good airplane on her birthday, 2003.