Carter's Friends, Colleagues Remember her as Selfless
By Erin Lynch
Fairfield has lost one of its champions of open space preservation, and, to some, a national treasure.
Ann Shaw Carter, also know as Whirly Girl #2, died on Monday from injuries sustained in a car accident that occurred on Friday. She was 83.
Carter was born on Dec. 5, 1922, in Brooklyn, N.Y. and moved to Rowayton at a young age with her family. A memorial service will take place at the Greenfield Hill Congregational Church at 11:30 a.m. Friday. In lieu of flowers, memorial contributions can be sent to Aspetuck Land Trust, 18 Cold Spring Road, Easton 06612.
According to Brian Nicklas of the National Air and Apace Museum in Washington, D.C. when World War II began Carter opted not to attend college and enrolled in a trade school in Bridgeport to learn aircraft assembly.
Nicklas said Carter worked as a riveter on F4U Corsair airplanes and spent part of her salary on flying lesson * at the Women Air Service Pilots program.(sic) When she received her pilot's license, according to the Web site, www.woman-pilot.com, she was hired as a pilot for the Metropolitan Aviation Corporation, one of the first passenger helicopter services in the country. The web site states that "she flew sightseeing flights around New York City and became the world's first female commercial helicopter pilots."
When she received her pilot's license Carter immediately became part of an elite group called Whirly Girls, which is an organization of international women helicopter pilots founded in 1955. Nicklas said Carter stopped flying helicopters after contracting polio in the 1950's.
Carter was predeceased by her husband, Ted, who died in a skiing accident on March 24, 2004 in Massachusetts. She is survived by her three children, Janet Persen, Misty Beyer and Jim Carter, and eight grandchildren/.
Carter spent most of her time in Fairfield concentrating on preserving the town's beauty, according to many who spoke about her.
Town Historian Marcia Miner, who founded Friends of Open Space with Carter, Jane Talmini and Ellen "Dubby" Curtis, said she was "such a genuine loving human being and I think that's what comes across more than her dedication and love for this town."
Miner said Friends of Open Space was created in the early 1990s with hopes of preserving land for the entire community to enjoy. Miner said Carter was "bright and she was alive, you know, just a real soul of the Earth and such a sweet, lucky woman. I will miss her more than I could say.
Besides being actively involved with Friends of Open Space, Carter participated in several public agencies, such as the Representative Town Meeting, Town Plan and Zoning Commission, Community Development and the Conservation Commission.
First Selectman Ken Flatto, who met Carter when he was serving as a selectman in the mid-1990s, said she was "one of those unsung heroes in our community who put the community's interest ahead of her own. she worked incredibly hard to preserve the beauty of Fairfield. She was a beautiful person and she will be greatly missed."
"She really was on the forefront of trying to come up with creative ways to preserve Fairfield." he said.
One of those creative ways was in 1999 when the Carters donated 2.2 acres of their Congress Street home to the Connecticut Audubon Society in hops of encouraging other landowners to do the same. That land donation allowed more public access into the Larsen sanctuary and is now protected from any future development.
In June, Carter, along with Harriet and George Wiswell, purchased a nearly 200-year old home on the corner of Burr Street and Hemlock with an eye toward saving its historical value and preventing it form being demolished.
Flatto, a Democrat, recalled a time when Carter, a Republican, told him that public officials "always need to look at the community first" not at their political part. Flatto said that sentiment explains a lot about Carter. "She befriended a lot of people on both sides of the aisle, that is just the kind of person she was."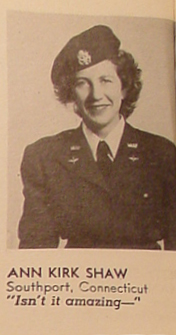 Town Attorney Richard Saxl, who first met Carter while he was serving as an alternate on the TPZ, said she was "a remarkable lady and someone that I have a profound respect for."
"She was candid, fresh and her heart was always in the right place. I admired Ann so much for the true lady that she is," Saxl said.
Former First Selectman Jacky Durrell, who has been friends with Carter for nearly 50 years, said Carter was known for her devotion to preserving land in Fairfield but also as "a lovely lady who will be greatly missed." Durrell said she "had the pleasure" of appointing her to the Conservation Commission.
Planning Director Joseph Devonshuk said as a TPZ commissioner Carter brought "such a wealth of experience and a great attitude. Not only was she a great commission but she was a great person.
He added, "She really understood it all. She was very honest and straightforward and she always had a love for Fairfield. she taught me a lot. The one thing that I can say is that she really wanted to do a good job."
Her understanding of the TPZ's role in Fairfield seems evident in a 1995 Fairfield Citizen-News to reelection campaign profile. Carter, who was running for and later won a seat on the TPZ, was asked what the most important issue would be during her term and how she would tackle it. In her response, Carter wrote, "Certainly the most important issue facing the TPZ today is how to respond to Fairfields share of the legitimate needs of the larger community, such as affordable housing, while safeguarding the basic community character that has made Fairfield what it is today. We have a wonderful town with many assets: beaches, open spaces, two beautiful rivers, several exceptional historic areas, good schools, including two universities, and excellent transportation, both highway and mass. I realize that a reasonable amount of growth has to be accommodated but we have to be very careful not to destroy what we have by overcrowding or by development that threatens the character of the neighborhood.
RTM member DeeDee Brandt, R-3, started the Pumpkin Festival with Carter eight years ago after the town purchased the last working farm in Fairfield -- the Greenfield Farm on Congress Street. The goal they had in mind when creating the festival according to Brandt, was so "people in the community could come and enjoy open space and the property that they purchased." Brandt said that was the kind of person Carter was -- always looking out for the best interest of other people.
Brandt, who met Carter when they both were working for Meals on Wheels 14 years ago, said, "The world will be a little less without Ann Carter setting an example for all of us."
Brandt added, "She was well educated and so kind and so involved. She reminded me often of who I should be and how I should be. She was quite a gentle force that really affected everyone."
One of Carter's good friends, Marian Stone, said even suffering from the debilitating affects of polio, Carter "was the most determined person who never wanted anyone to make a fuss about it."
"She was really so brave and so determined to have a normal life and not only did she save a lot of open space but she saved us all from developers. She was a lady who was so caring in spite of her limitations. For her sake, I'm so glad she is no longer suffering, but I know that we are all going to miss her very much."